ENGINE OIL AND FILTER CHANGE 250Fi / 300Fi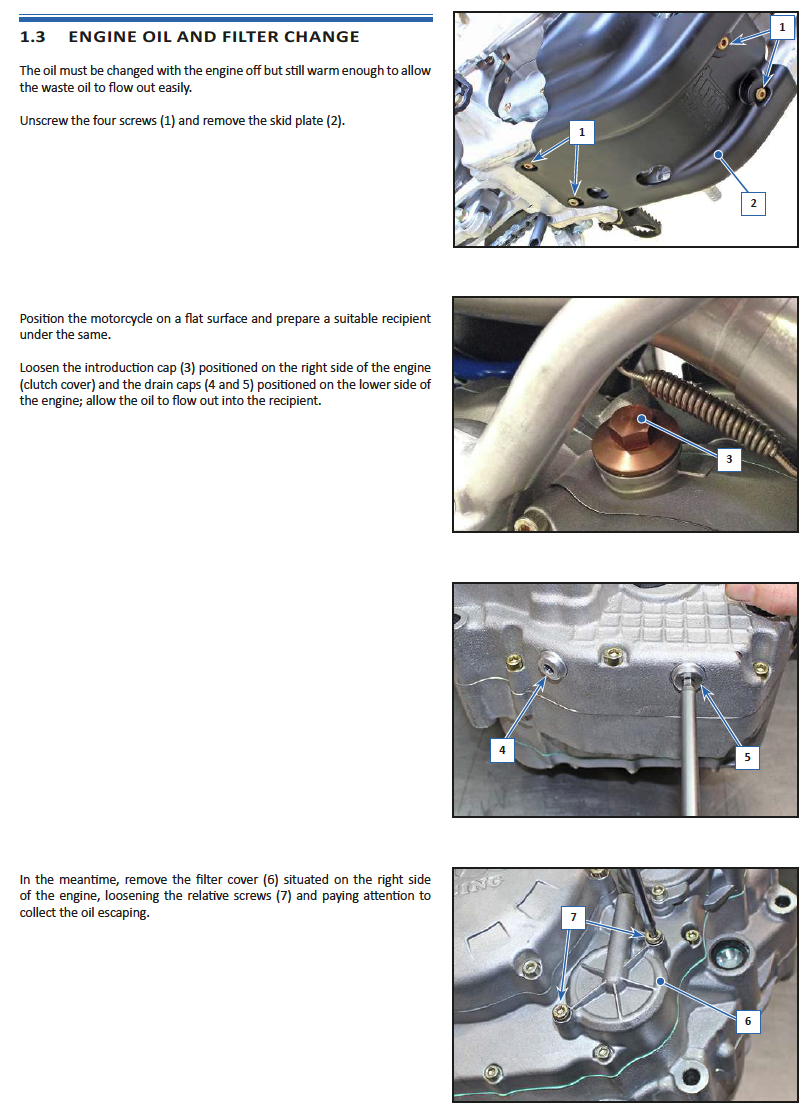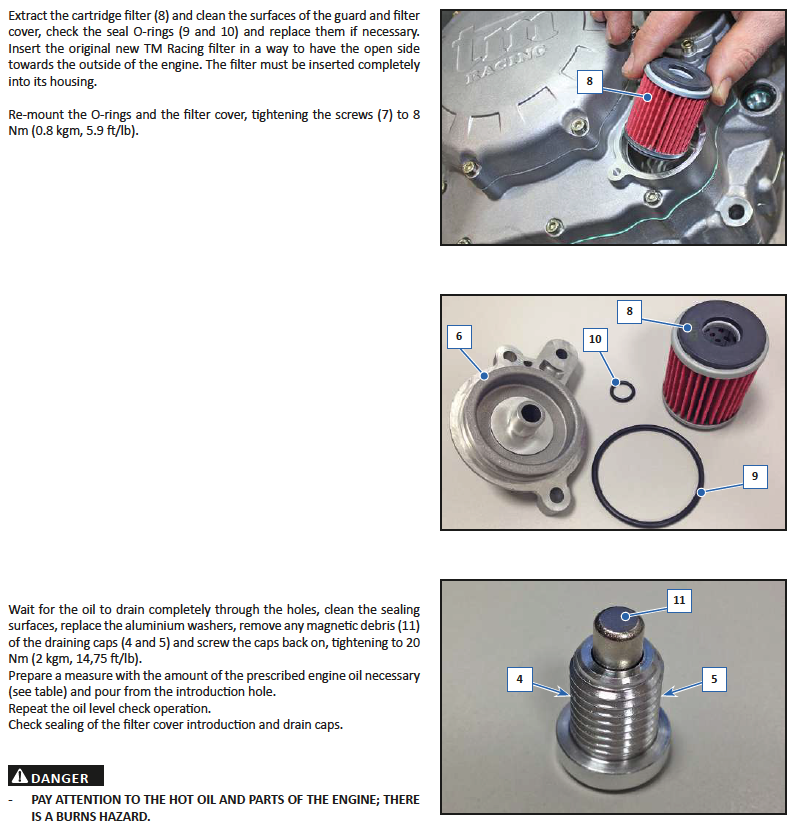 ENGINE OIL QUANTITY TABLE
| | |
| --- | --- |
| Change oil and filter | 1.25 l |
| Change oil and inspect filter | 1.25 l |
| Engine overhaul | 1.35 l |
WARNING
- A level that is too low, poor quality oil or maintenance intervals longer
than those prescribed, cause serious damage to the engine. Do not
introduce an excessive amount of oil into the engine. If this should
happen, drain it as described previously.
- Always replace the filter when changing the oil. If there is no new filter,
remove the one used to inspect it and drain the waste oil from the
housing. Re-mount it according to the procedure described.
- Do not attempt to clean a used filter.
Please check user manuals for updates.
  250cc / 400cc / 450cc / 450Fi / 530cc / 530Fi / 660cc


| | |
| --- | --- |
| Change oil  | 1.3 l |
| Change oil and filter | 1.35 l |
| Engine overhaul | 1.4 l |